Posts for category: Oral Health
By Aurora Best Smiles
March 26, 2018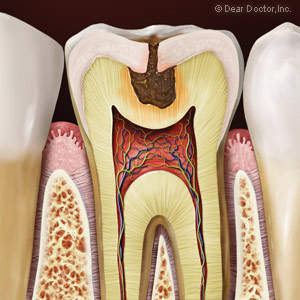 Humanity has been waging war against tooth decay for millennia — with this relentless opponent often getting the better of us.
Over the last century, however, significant treatment advances have turned the tide of battle in our favor. Perhaps the greatest of these advancements is our deeper grasp of the disease process — new understandings that have altered our treatment strategy. Rather than wait for cavities to occur and then repair the damage, we now focus on stopping the damage from occurring in the first place.
Prevention starts by reducing factors that contribute to tooth decay. We can signify these detrimental factors with the acronym BAD:
Bad Bacteria. Millions of bacteria inhabit our mouths at any one time, but only a few strains produce the acid that causes decay. We want to reduce their population by removing dental plaque (where they feed and grow) through daily brushing and flossing, and, at a minimum, semi-annual office cleanings.
Absence of Saliva. This important fluid neutralizes acid and strengthens tooth enamel. Some people, however, suffer from reduced saliva flow. We want to find the cause (for example, a side effect of certain prescription drugs) and then improve saliva flow.
Dietary Habits. A diet heavy in sugar and acid (particularly sodas and soft drinks) gives bacteria a ready food source and increases the mouth's acidic level. Chronic high acid levels in particular are often too great for normal saliva flow to overcome and neutralize. Reducing the amount and frequency of these food items creates a healthier oral environment.
Reducing BAD factors is only half of our prevention focus. We also want to promote SAFE factors that enhance tooth health and strength: Sealants, especially for children, that shield tooth surfaces from decay; Antimicrobial rinses that target and rid the mouth of acid-producing bacteria and give healthy bacteria room to develop; Fluoride, a proven enamel-strengthening chemical available in dental products, many drinking water systems and as a topical application in dental offices; and an Effective diet that's rich in nutrients and low in sugar and acid as already mentioned.
Keeping the focus on reducing BAD factors and promoting SAFE factors will greatly increase your chances of personally winning the war against tooth decay.
If you would like more information on the prevention and treatment of tooth decay, please contact us or schedule an appointment for a consultation. You can also learn more about this topic by reading the Dear Doctor magazine article "Tooth Decay: How to Assess Your Risk."
By Aurora Best Smiles
March 18, 2018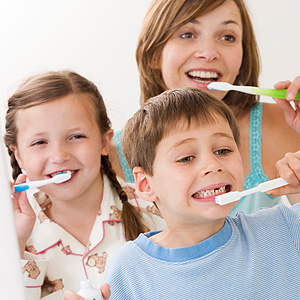 From the time they're born, you do everything you can to help your children develop a healthy body. That should include their teeth and gums. It's not over-dramatizing to say that what you do now may set the pattern for a healthy mouth for the rest of their life.
Here, then, are 4 things you should be doing for your children's oral health before they begin school.
Train them to brush and floss. Good hygiene habits have one primary purpose — remove dental plaque, a thin film of bacteria and food particles that builds up on tooth surfaces. Plaque is the number one cause of tooth decay and periodontal (gum) disease, so focus on brushing and later flossing as soon as their first teeth appear in the mouth, gradually training them to perform the tasks themselves. You can also teach them to test their efforts with a rub of the tongue — if it feels smooth and "squeaky," their teeth are clean!
Keep your own oral bacteria to yourself. Children aren't born with decay-producing bacteria — it's passed on to them through physical contact from parents and caregivers. To limit their exposure to these "bad" bacteria, avoid kissing infants on the lips, don't share eating utensils and don't lick a pacifier to clean it off.
Eat healthy — and watch those sweets. Building up healthy teeth with strong enamel is as important to decay prevention as daily hygiene. Be sure they're getting the nutrients they need through a healthy diet of fresh fruits and vegetables, protein and dairy (and set a good example by eating nutritiously too). Sugar is a prime food source for bacteria that cause tooth decay, so avoid sugary snacks if possible and limit consumption to mealtimes.
Wean them off pacifiers and thumb sucking. It's quite normal for children to suck pacifiers and their thumbs as infants and young toddlers. It becomes a problem for bite development, though, if these habits continue into later childhood. As a rule of thumb, begin encouraging your children to stop sucking pacifiers or their thumbs by age 3.
If you would like more information on promoting your child's dental health, please contact us or schedule an appointment for a consultation. You can also learn more about this topic by reading the Dear Doctor magazine article "Help your Child Develop the Best Habits for Oral Health."
By Aurora Best Smiles
March 03, 2018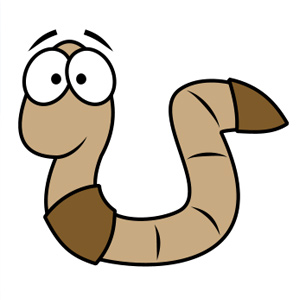 Ever wonder just exactly what causes cavities? Once upon a time, "Toothworms" — miniscule, yet relentless pests — were thought to be responsible for this widespread malady. This belief persisted from ancient times through the 17th Century; William Shakespeare even made reference to the baneful beasts in his play Much Ado about Nothing. ("What, sigh for a toothache? [It] is but a humor or a worm.") Today, however, we know why no one ever observed an honest-to-goodness toothworm: it's because they're much too tiny to see with the naked eye.
Actually, it isn't worms, but much smaller organisms that cause tooth decay. These harmful plaque bacteria (along with many helpful microorganisms) live in the mouth, and build up on surfaces of the teeth when they aren't cleaned properly. They feed on sugar in the diet, and release substances that erode tooth enamel, which causes small holes called cavities. Cavities, in turn, are what's responsible for most toothaches.
While we may scoff at old legends, one fact remains: Even today, according to the National Institutes of Health, tooth decay is the number one chronic disease of both children and adults; and it's almost entirely preventable. We can't blame it on toothworms — but what can we do about it?
Glad you asked! The best way to avoid decay is through prevention. That means brushing your teeth twice a day with a fluoride toothpaste, and flossing them every day. It also means eating a balanced diet and avoiding acidic and sugary foods — like soda, some juices, and sweet, sticky snacks. If you do consume these types of foods, limit them to mealtimes; that gives your saliva enough time in between to neutralize the acids naturally. And, of course, make an appointment see us twice a year for a complete check-up and professional cleaning.
If you do begin to notice the symptoms of tooth decay (toothache, for example) it's important to come in to the dental office right away, so we can treat the problem before it gets worse. Prompt action can often help save a tooth that might otherwise be lost. Besides filling the cavity, we may be also able to recommend ways to help prevent the disease from affecting other teeth. And if you need a more extensive procedure to relieve the problem — such as a root canal — we can make sure you get the appropriate treatment.
We've come a long way since the "toothworm" days — but we can still do a lot more to make tooth decay a thing of the past.
If you would like more information about tooth decay and cavity prevention, please contact us or schedule an appointment. You can learn more in the Dear Doctor magazine article "Tooth Decay — The World's Oldest & Most Widespread Disease" and "Tooth Decay — How To Assess Your Risk."